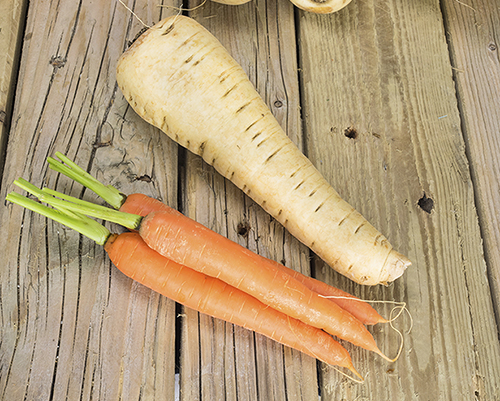 Winter Vegetables
Butternut Squash
Oh-so-sweet and good for you too, this veggie is great baked with a little butter and brown sugar. Want it even sweeter? Top with more brown sugar and pecans.
Carrots
These naturally sweet beauties make great stand-alones when sliced thin and baked with a little olive oil or butter.
Eggplant
Try making delicious "boats" by scooping out and cubing the eggplant flesh and sautéing it in olive oil with your favorite vegetables. Then fill the skins with the veggies, eggplant, a little cheese and bake.
Parsnips
Steamed or baked, these root vegetables have a sweet, nutty flavor. Try cutting them up and sautéing with butter and nutmeg for a sweet side dish.
Broccoli
This crunchy veggie is perfect for any meal. Steam broccoli spears and dip in butter or olive oil with garlic and lemon. Steam broccoli florets, then cool and toss with bacon bits, water chestnuts, green onions, almonds and top with your favorite dressing.