Be Your Own Barista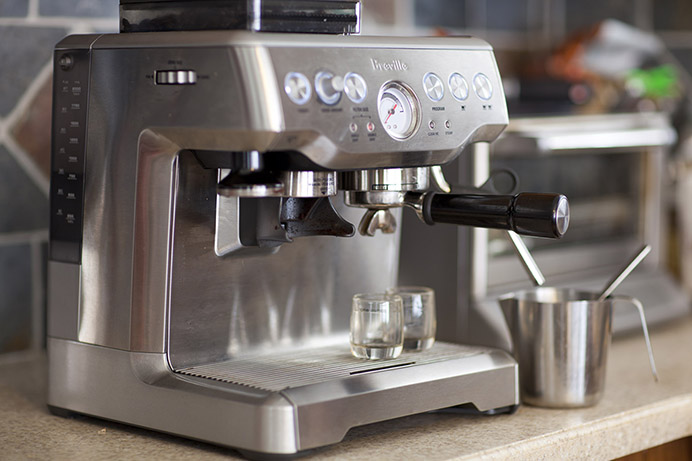 Tired of having to run out to your local coffee house when you're in the mood for a caffeine pick-me-up? Perhaps it's time to invest in an espresso machine at home. Think about it… having delicious, foamy espresso shots for lattes, mochas and cappuccinos at your fingertips, without ever leaving the house. Not only would the savings start racking up when you start brewing your own espresso and customizing to your liking, but you'll get the satisfaction of knowing that you've become your own in-home barista.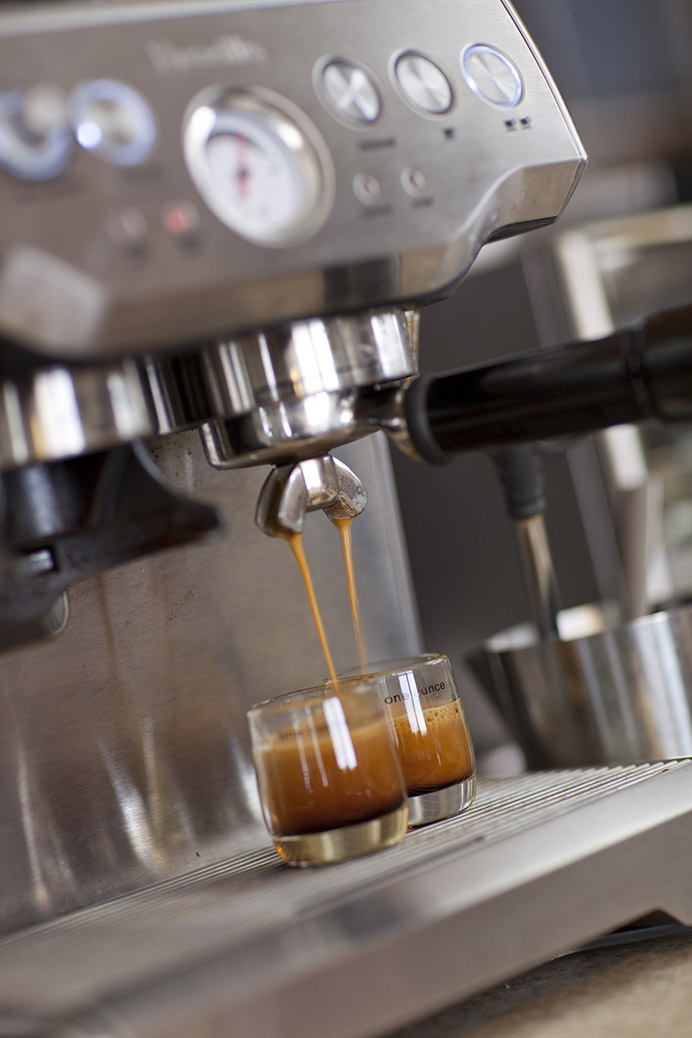 Most people have the misconceived notion that espresso machines are complicated and difficult to operate with instructions printed only in Italian. While this may have been true a decade or two ago, the continuing growth in the demand for coffee has produced a wide range of machines available for at-home brewing. But with this growth comes many brands and models to consider for your purchase. Manual, semi-automatic, automatic, or super-automatic? Boiler system? Frothing adapter or steam wand? What to do, what to buy?
Our first big decision was to go with a semi-automatic.
As the name suggests, manual espresso machines can be difficult to learn and master unless you're a seasoned pro. There are levers, pumps, pistons… while this might be a good choice for coffee lovers looking for the full experience, we're not as eager for a labor-intensive process. And on the opposite spectrum, super-automatics are the easiest and most convenient – but their price tags are marked up significantly for these advantages. Considering we haven't won the lottery recently, the middle-of-the-road semi-automatic machine was a quick and easy choice… and the most popular selection for at-home brewing.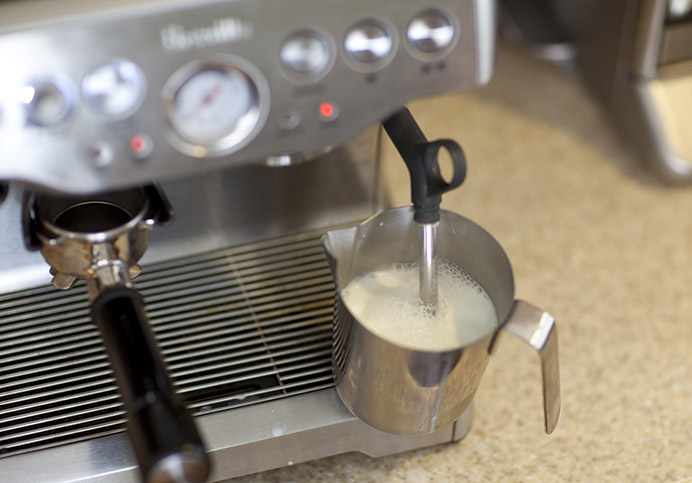 From there, we started researching online about various brands and models, looking to product reviews from a range of users, from newbies to aficionados. We decided on the Breville 800ESXL. It has the features that many pros suggested while still being reasonably priced ($499 retail at the time). The espresso shots come out with the perfect amount of crema and a smooth, rich flavor that's good enough to sip on as is. The steam wand makes barista-grade steamed milk and froth, and the swivel function on the wand makes it easy to use. The entire machine itself is easy to clean and maintain, and the shiny stainless steel body makes for an attractive countertop fixture that definitely gets routine use.
A year later, we're still loving our Breville… and being our own barista. This brand, as well as many other makes and models, is available at most home appliance retailers like Macy's and Bed, Bath & Beyond.